Residential Retaining Walls (239)230-1266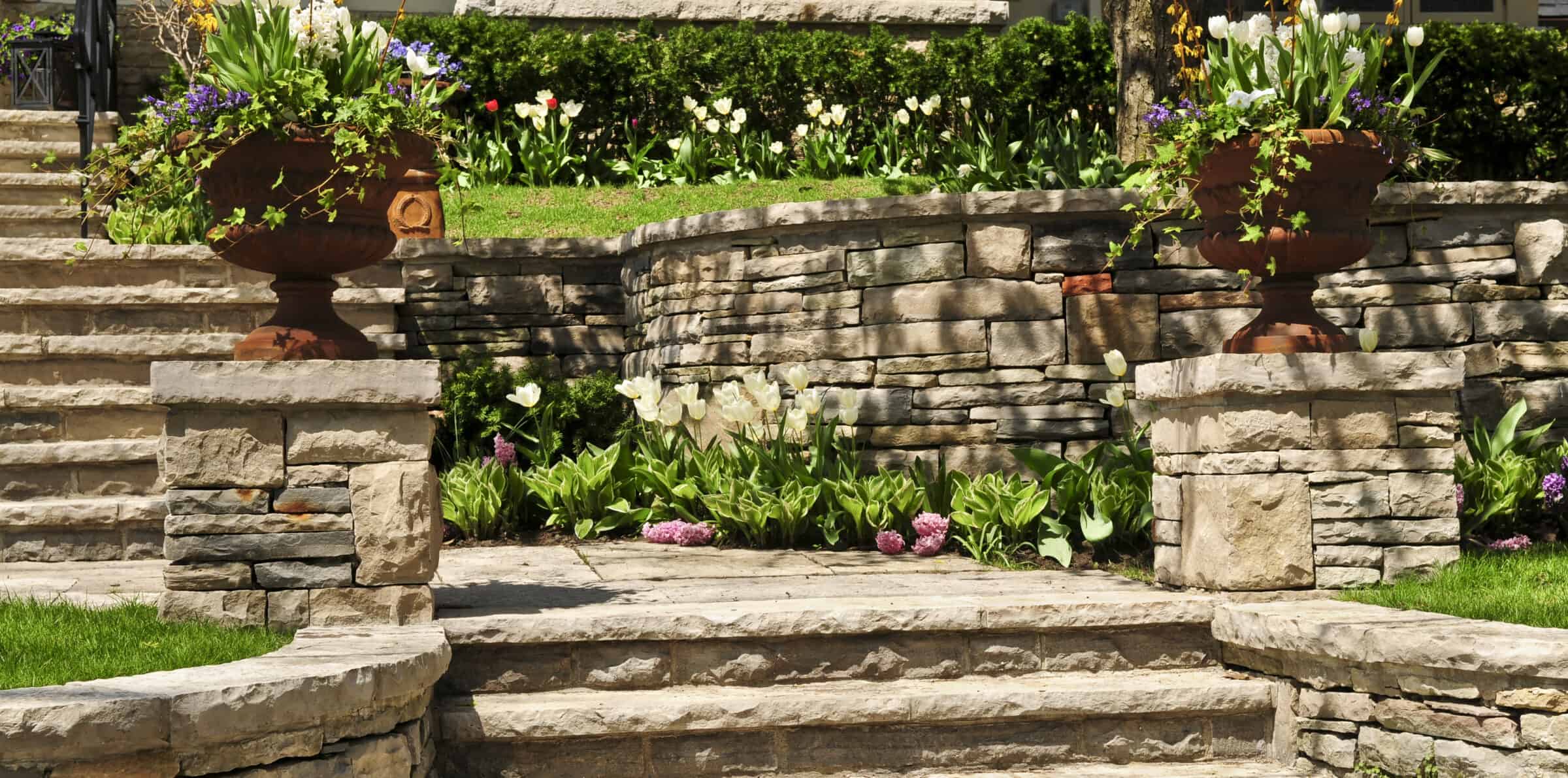 What is a Retaining Wall?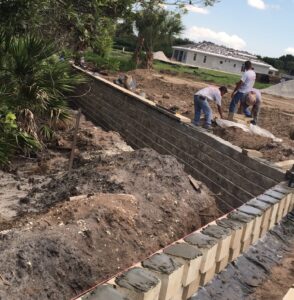 Retaining Walls are mostly used to raise property for water management. A stem wall or retaining wall can also be used as a good solution to tear a steep slope in landscaping. In Southwest Florida we commonly see retaining walls used for privacy between property lines or retaining walls can be elevated planters for trees and flower beds. Southwest Florida has had sever flooding in the past few years as stem walls and culvert systems are used to raise land and control flood waters through large culverts.  A retaining wall is a structure that holds or retains soil behind it. There are many types of materials that can be used to create retaining walls like concrete block retaining walls, poured concrete retaining walls, treated timbers, rocks or boulders also can be used for decorative retaining walls.  All the retaining walls that Accurate Retaining Walls create has one clear purpose and that is to retain soil.
Retaining Walls in Naples, Bonita Springs and Fort Myers are built to stand the test of time.
At Accurate Retaining Walls, our retaining walls built to last centuries. A concrete stone retaining wall is a structure made out of stone, polymesh and or steel anchors that assist in the engineering of the wall. Stepping the stones at an angle toward the grade mostly holds the retaining wall structure together. This process uses gravity as its primary element that holds a retaining wall together. Much like the Greeks and ancient Romans. The process used by Accurate Retailing walls is the same process that has been used for millenniums.
Today, Going back to Athens and Italy, your see what is left from the structures that once towered over the landscapes, what remains are the walls and foundations of the aquifers, pools and temples, all build with stem walls and retaining walls.