Commercial Retaining Walls (239)230-1266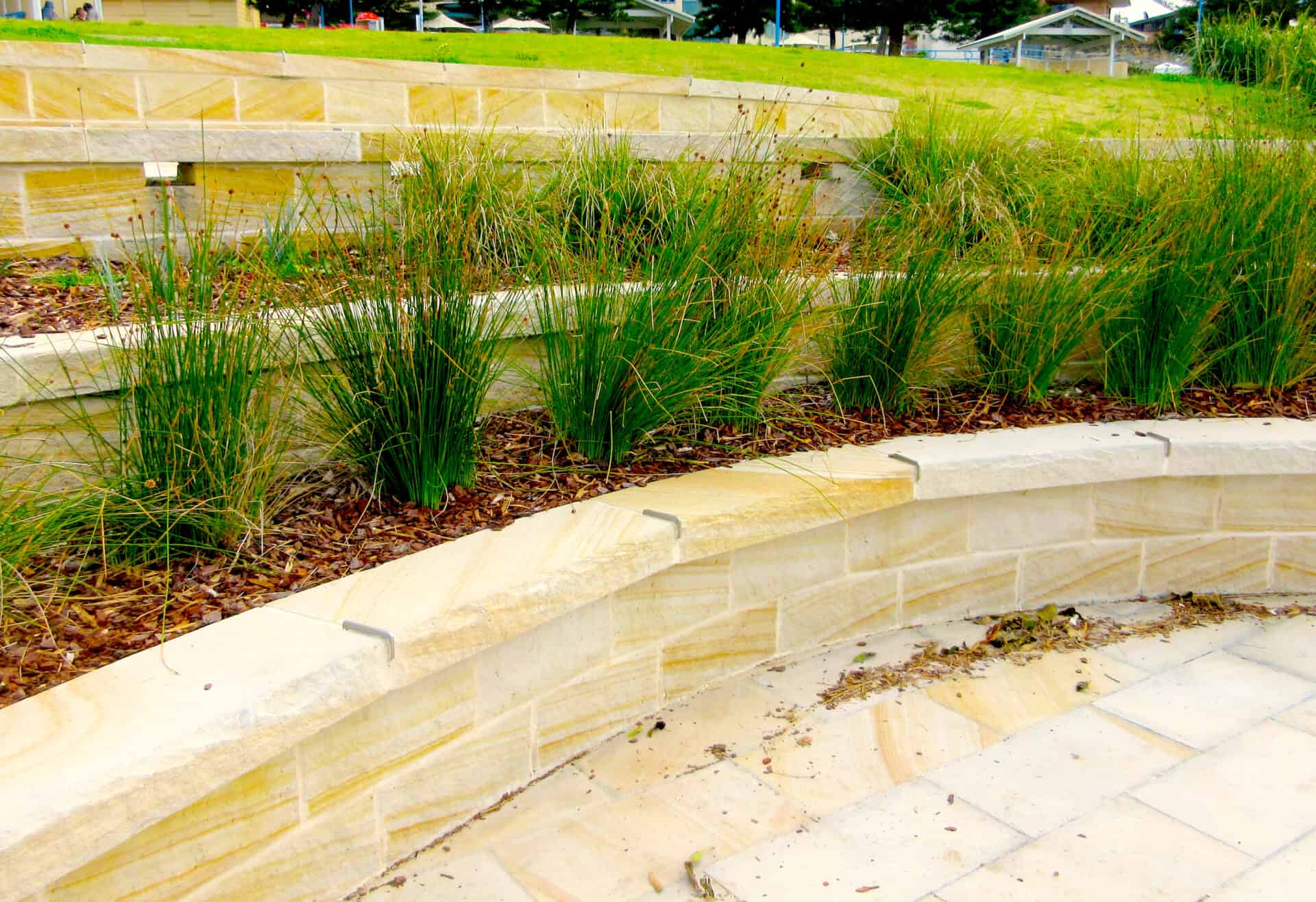 Commercial Retaining Walls, in Naples, Fort Myers, and Cape Coral Florida.
Commercial Retaining Walls are mostly used to raise property for water management in residential communities and commercial properties. In Southwest Florida we commonly see retaining walls used for privacy between property lines or retaining walls can be elevated planters for schools, shopping centers and office complexes. Southwest Florida has had sever flooding in the past few years as stem walls and culvert systems are used to raise land and control flood waters through large culverts.  A retaining wall is a structure that holds or retains soil behind it. There are many types of materials that can be used to create retaining walls like concrete block retaining walls, poured concrete retaining walls, treated timbers, rocks or boulders also can be used for decorative retaining walls.  All the retaining walls that Accurate Retaining Walls create has one clear purpose and that is to retain soil.
Retaining Walls in Naples, Bonita Springs and Fort Myers are built to stand the test of time.
At Accurate Retaining Walls, our commercial retaining walls are built to last centuries. A concrete stone retaining wall is a structure made out of stone, polymesh and or steel anchors that assist in the engineering of the wall. Stepping the blocks at an angle toward the grade mostly holds the retaining wall structure together. This process uses gravity as its primary element that holds a retaining wall together. Much like the Greeks and ancient Romans. The process used by Accurate Retailing walls is the same process that has been used for millenniums.
Today, Going back to Athens and Italy, your see what is left from the structures that once towered over the landscapes, what remains are the walls and foundations of the aquifers, pools and temples, all build with stem walls and retaining walls.
Commercial Retaining Wall Finishes and Details.
For Naples, Bonita, Fort Myers and Cape Coral Offices and Home Owner Associations.
Unlike the architects and engineers of antiquity, the retaining walls of today can be made from a variety of materials and textures. Residential HOA's (Home Owners Associations) request the the retaining walls match the color and texture of the scheme set fourth in the community. We can match the design elements of the buildings and incorporate textures and details that meld with the environment.
Accurate Retaining Walls are approved at most all Southwest Florida HOA's. We are approved vendors for all the most elite Naples neighborhoods.
Retaining walls work to solve many issues including providing support to keep soil that is at varying levels in place, helping prevent flooding, sink holes and erosion. Besides many landscaping issues, retaining walls also help eliminate future construction or an undesirable view.
Call today to get a price for a concrete block retaining wall or come visit our new showroom to get started.